About us
Our Company is specialised in the distribution of medical devices and medical supplies.
We collaborate with the most important international groups (companies) in order to ensure the very best provisions to Italian healthcare public and private structures.
We aim at becoming the preferred partner to healthcare professionals and stakeholders and we believe that technology, knowledge and experience can create the added value that we dedicate to our Clients.
---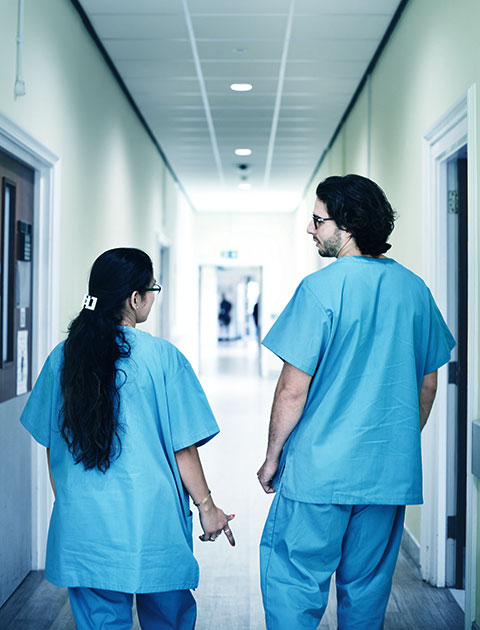 THE CONCEPT
Pegasus Medical was founded in 2007 by two Italian entrepreneurs with over twenty years of experience in the field, willing to create and develop a flexible and efficient corporate structure, suitable to meet the changing needs of the Healthcare sector.
Exploiting the skills acquired over the years, we aim at making available, in an innovative way, the best medical technologies to patients and healthcare professionals.
VISION: improving patients' life expectancy thanks to the use of high quality and high safety devices.
MISSION: Constant searching for the best medical technologies, high quality medical devices and innovative solutions targeted at health professionals and aimed at improving the clinical condition of their patients.
SERVICES AND PRODUCTS
Our cooperation with International leading companies ensures the distribution of highly innovative technologies, with a particular focus on the Endovascular segment (Interventional Cardiology, Interventional Radiology, Interventional Neuro-radiology, Vascular Surgery, Cardiac Surger).
In order to provide our Clients with the upmost safety and reliability, we select our Partners with great care; in fact, we currently market and distribute high tech, top brands' products, such as: peripheral and coronary stents, bare metal and drug-eluting stents PTCA/PTA balloons, drug-eluting balloons, peripheral, coronary and aortic endografts, flow diverters, thrombus-aspiration systems, neuroradiology coils, and much more.
We are present throughout the country to offer our Clients bespoke and qualified guidance, based upon our technical know-how, our solid knowledge of the applicable laws and regulations along with a highly qualified Customer Service.